10 KHz VLF antenna very low frequency fully weather proof narrow band scientific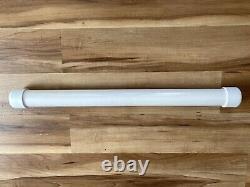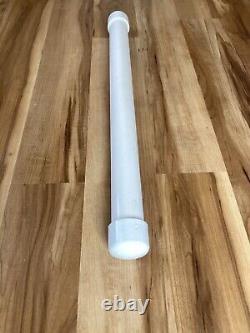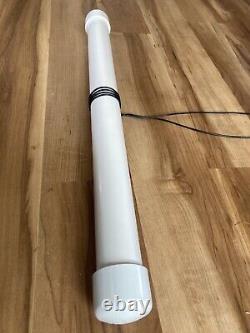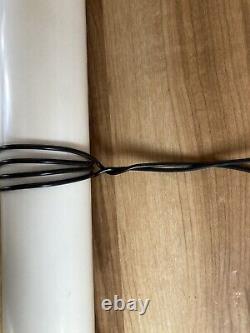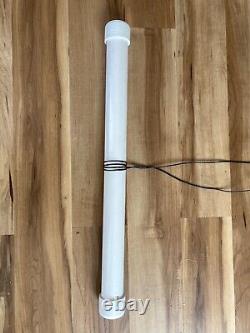 This high sensitivity 10 kHz very low frequency lightning detection antenna receives in the VLF band allocated for meteorological use. The antenna is fully weather sealed.
You can match any receiver input from 25 ohms to 300 ohms simply by coupling out of the antenna by wrapping several turns of wire centered on the outer case. The antenna is fully weather sealed and factory tuned, no extra tuning ever required.
10 kHz VLF waves can travel the circumference of the globe. This antenna is 2.5" wide x 25" long. The antenna should be mounted three feet above ground level and will even work indoors or underground as the VLF waves are very penetrating, and elevating the antenna will not increase the gain. The antenna is bi directional, "a figure 8 pattern", the ends of the antenna are the null points.

---