3-in-1 Changing Shortwave Antenna NVIS Near-field Emergency Communication pe66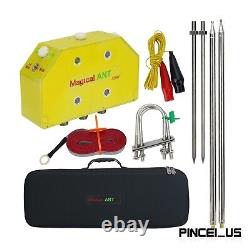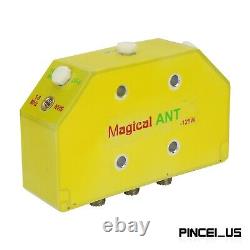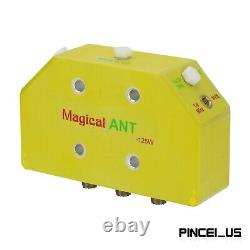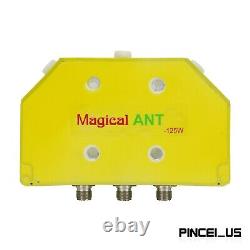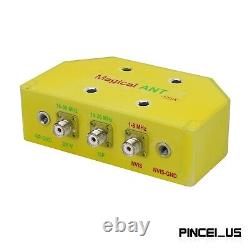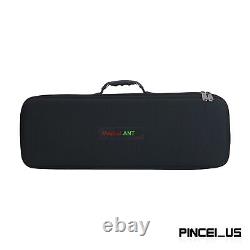 Magical ANT Three-in-one Changing Shortwave Antenna NVIS Near-field Emergency Communication No Blind Spot Description: - Antenna components are spliced and combined like building blocks to realize clever changes of NVIS, positive V and GP antennas in three different forms. Through NVIS (near vertical incident sky wave) dead zone free antenna technology widely used in military communications, emergency rescue, and professional communications, the communication range within 500 kilometers is guaranteed. When mutable is GP and positive V antenna, long-distance shortwave communication over 500 kilometers can be easily done. The modular design of the antenna is made of standard parts.
It is made of pure hand-made waterproof and shatter-resistant, allowing radio enthusiasts to experience DIY fun. Parameter: - Frequency band/ Standing wave ratio: 1-8MHz (NVIS) =1.5 (NVIS/GP) 14-30MHz (GP/positive V) =1.2 (positive V) - Length: 5.6m pull rod - Power resistance: 125W (SSB), 100W (CW) 50? - Interface: M type - Weight: 3.5kg - Impedance: 50?
Package Included: - 1 x Storage bag - 1 x Instruction manual - 1 x Antenna base - 2 x 5.6m Pull rod - 2 x Stake - 1 x Ground screen (GP installation) - 1 x Hoop - 2 x Hoop clamp - 4 x Gasket - 4 x Nut - 1 x Vibrator line. Usually it costs about 30USD-50USD. If you receive the item that not satisfied or defective, please do not open case and kindly notify us within 30 days.

---