GPTWO Portable HF Antenna 7MHz-7.3MHz 14MHz-14.350MHz Shortwave Antenna Set Pa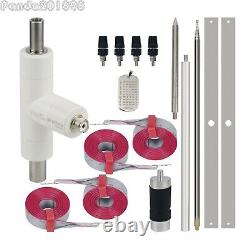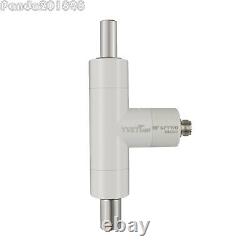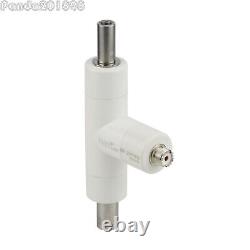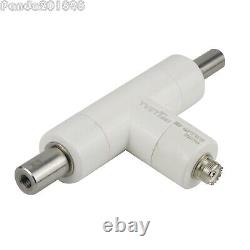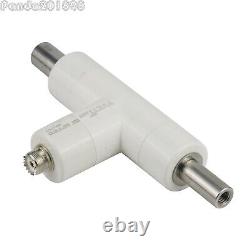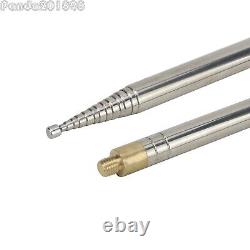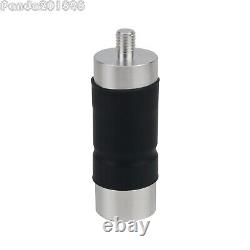 GPTWO Portable HF Antenna 7MHz-7.3MHz 14MHz-14.350MHz Shortwave Antenna Full Set for Outdoor Uses Features: - Detachable antenna for easy storage and carrying - Easy to connect the antenna: connected by thread - Easy applications in the field - Handmade antenna Antenna Parameters: - Frequency: 7MHz-7.3MHz; 14MHz-14.350MHz - Power: 200W - Antenna folded length: 53cm/20.9 - Net weight: 1.3KG/2.9LB Attention: Other frequencies can be realized by adjusting the length of the antenna. The HF antenna can be shortened for 10.1 MHz-10.150 MHz (in 7MHz-7.3MHz Antenna Mode), 18M, 21M, 28M, 51M and the like (in 14MHz-14.350MHz Antenna Mode).
It is recommended to use with an antenna analyzer while adjusting frequencies. 5.58m/18.3ft telescopic rod x 1 2.
40cm/15.7 extension rod x 1 3. Counterpoise stake x 1 4.
Counterpoise stainless steel sheets x 2 5. GP antenna socket x 1 6. Induction coil x 1 7. Counterpoise terminals x 4 8.
Counterpoise cables x 4 Note: - Antenna analyzer pictured is not included. Due to manual production, it has traces of production. Please make sure that you don't mind before purchasing.
7MHz-7.3MHz Antenna Mode: Pull the telescopic antenna all the way out, connect with two/four counterpoise terminals, and its frequency resonance will be around 7.050Mhz. If you want a better effect, a 10m/32.8ft antenna can be used.
14MHz-14.350MHz Antenna Mode: The antenna is connected to four counterpoise terminals, the largest section of the telescopic antenna is not pulled out, the second section of the antenna is pulled out about 13cm/5.1, and the frequency resonance will reach about 14.270Mhz. The antenna boasts standard 1/4 wavelength natural resonance. Users can use it in fertile soil, near water, and in places with high electrical conductivity. Attention: The frequency will vary depending on the soil fertility, humidity and surrounding objects of the erection site.
Users can change the length of the telescopic antenna by adjusting the length. The recommended adjustable length is about 1cm/0.4 every time. The shorter the antenna, the higher the frequency; the longer the antenna, the lower the frequency. The standing wave of the antenna is shown in the pictures below, and the bandwidth covers the amateur segment. Usually it cost about 35USD-50USD.
If you receive defective item, please kindly notify us within 14 days.

---