Handheld Yagi Antenna UHF 250-500MHz VHF 76-350MHz Portable Antenna For Outdoor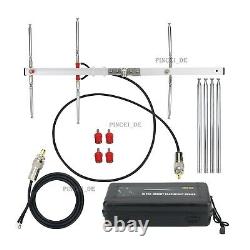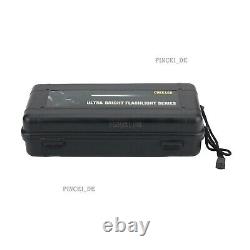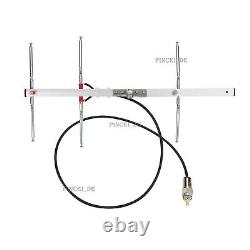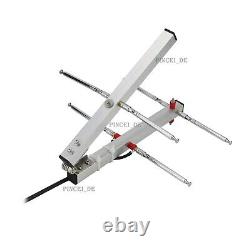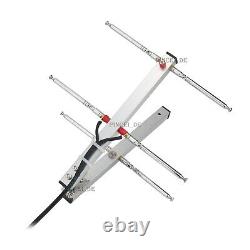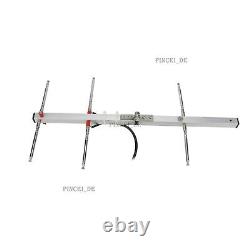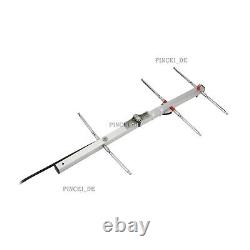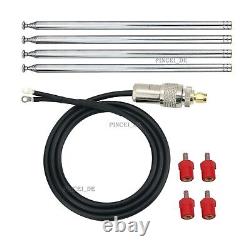 Handheld Yagi Antenna UHF VHF Portable Pocket Yagi Antenna For Outdoor Handheld Walkie Talkie Description: Thank you for choosing UHF/VHF Pocket Yagi. This antenna can increase communication distance of walkie talkie, optimize signal quality, and improve anti-interference ability. The unique gain directivity of its Yagi structure can also provide radio direction finding capabilities for station.
It is suitable for radio communications, wild animal radio tracking and direction finding, and radio interference investigation. The antenna is designed as a foldable main beam and telescopic vibrator, which is extremely portable. Convenient storage and quick deployment, it is a good assistant for outdoor radio work. Technical Parameters: - Frequency range: UHF 250-500MHz; VHF 76-350MHz - Gain: UHF 8dBi; VHF 6dBi - Withstand power: 25W Package Included: - 1 x Set of Yagi Antenna Note: - Walkie talkies and other items pictured are not included, for demonstration purposes only.
Thank you for your understanding! Using Method: This antenna has been equipped with UHF antenna oscillator, the oscillator unit near the grip is the reflection unit, the middle oscillator unit is the excitation unit, and the oscillator unit far from the grip is the guide unit. After taking out the antenna, unfold the main beam and hold the grip. Adjust the length of the oscillator.
UHF (430-440Mhz) Tuning Method: The guiding unit is not pulled out. The thinnest section of excitation unit is pulled out, one and a half thinnest section of reflection unit is pulled out. At this point, the tuning of UHF band 430-440Mhz is complete. UHF (409 Public Frequency): The thinnest section of guide unit pulls out, the two thinnest sections of excitation unit pull out, and the three thinnest sections of reflection unit pull out.
VHF (144-148Mhz) Tuning Method: The two and one-third sections of excitation unit are pulled out, and three sections of reflection unit are pulled out. FM Broadcasting Frequency (76-108, the center frequency is 98M): The excitation unit pulls out four thinnest sections, and the reflection unit pulls out the five thinnest sections. Attention: The above are the adjustment parameters covering common frequencies. If you need to use it at other frequency points, please adjust it by yourself with equipment such as standing wave meter.
Precautions: When receiving a ground target, hold the grip, extend the arm horizontally, and the oscillator unit is perpendicular to the ground. If the oscillator is parallel to the ground, it will affect the gain lobe and make it form an angle with the ground, which is not conducive to long-distance ground communication. If you use an adapter to extend the feeder, please adjust the length of the oscillator as appropriate.
Usually it cost about 35USD-50USD. If you receive defective item, please kindly notify us within 14 days.

---