HF Radio IBI-VR Positive V Antenna Vehicle Antenna 10m 15m 20m Telescopic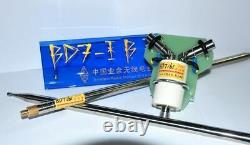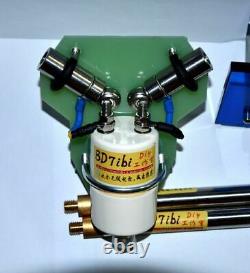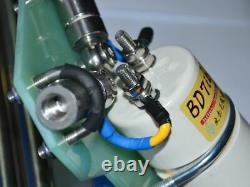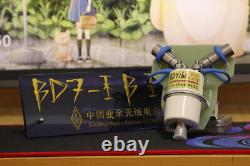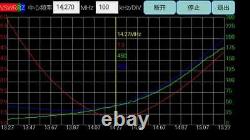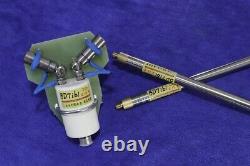 HF Radio IBI-VR Positive V Antenna Vehicle Antenna 10m 15m 20m Telescopic. The use frequency of the antenna is 13.700-56.000mhz, which can naturally resonate according to the length of the tie rod. The resonance length of the drawbar vibrator at 14.270Mhz is approximately: all vibrators of the drawbar are fully pulled out, and one section of the vibrator is only pulled out by 2cm, that is, it can resonate at 14.270Mhz.
If there are other frequencies, please refer to the following tutorial. Calculation formula of 1/4 wavelength antenna length: speed of light / frequency / 4 95% = (single arm) length. Calculated length of 14.270MHz antenna 299792 / 14.27 / 4 95% = 4993mm. 21.400MHz antenna calculated length 299792 / 21.4 / 4 95% = 3330mm.
Calculated length of 29.60MHz antenna 299792 / 29.60 / 4 95% = 2667mm. The specific use needs to be matched with the fans' own feeder system. After the first use, mark the specific frequency length on the vibrator, and the purpose of rapid erection can be achieved next time. Precautions for using IBI-VR antenna rod. Note that there is no need to use excessive force when pulling out and recycling.
The lever is a fine product, which is easy to damage! This antenna is a 1/4 wavelength V-type DP antenna. The length of one side of the vibrator is 1/4 wavelength. Due to the influence of distributed capacitance, it will cause the actual length of the vibrator to be increased or shortened. You can refer to the following vibrator length parameters for fine adjustment.
BD7IBI-DIY positive V antenna 3 generation upgraded version of IBI-VR fixed wing antenna, natural adjustment resonance covers the band 6 meters 10 meters 15 meters 20 meters waves. If need to resonate in the 40 meter band 7.050mhz can use the sky adjustment system, the actual measurement effect is good. Imported epoxy base +304 screw parts. Ibi 5.6 meters stainless steel rod 2. IBI-vr shortwave radio antenna parameter description. The main resonance parameters of the antenna are consistent with IBI-V. Test antenna: IBI-VR three generations. Test height: horizontal level + 2 meters (up 4 meters + standing wave must be much lower than this, ibi is lazy). Test frequency: 14.270mHz + -100kHz / DIV swr and Z / R parameters 14.00mhz-56.00mhz SWR horizontal bandwidth 300khz-700khz. Please make sure it is correct. We believe our items are so outstanding. All products are quality checked.
We will be happy to resolve any issues you may have in a cordial and friendly manner. We appreciate your Postive Feedback, and will do the same in return. This item is in the category "Consumer Electronics\Radio Communication\Antennas\Ham, Amateur Radio Antennas".
The seller is "flyxy2015" and is located in this country: CN. This item can be shipped worldwide.
Model: HFVR
Brand: WINDCAMP
Type: Antenna

---