MA-12 7MHz 50MHz Portable GP Antenna Shortwave Antenna for HAM SPACE Radio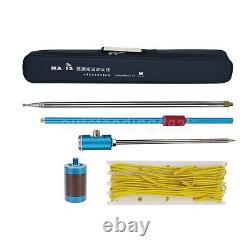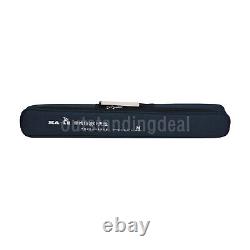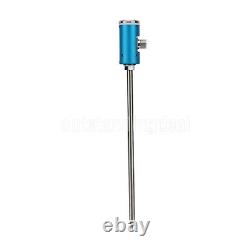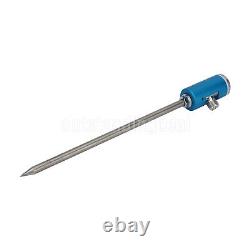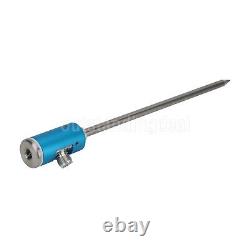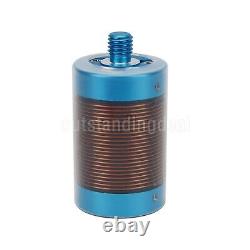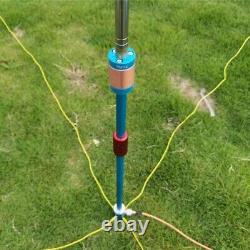 Blue MA-12 7MHz 50MHz Portable GP Antenna High Quality Shortwave Antenna for HAM SPACE Radio Accessory Specification: - Frequency range: 7MHz (40m band) 50MHz (6m band); You can only use one frequency band for once time; It is compatible with 7MHz, 10MHz, 14MHz, 18MHz, 21MHz, 24MHz, 28MHz, 50MHz amateur frequency band and it can resonate in non-amateur frequency within the 7-50MHz range. 7MHz requires the installation of an induction coil, while other frequencies require adjusting the rod antenna. Connector: M10 - Weight: about 1.8kg - Withstand power: 100W - Impedance: 50ohm - Number of counterpoise wires: 3.5m x 4 - Rod length: 5.6m Precaution: - For the convenience of quick installation and finding resonance points, various commonly used frequency scales (based on a 10 meter feeder line) have been laser coded on the rod. When using a feeder line below 10 meters, the length of the oscillator may need to be extended due to environmental and ground grid factors (when using a 2 meter feeder line or when installing on a dry ground or roof, an additional tie rod needs to be extended on top of the scale). Using Method: - Step 1: Take the 50cm rod, base and ground stake out of its protective sleeve, install the 50cm rod into the threaded hole of the base, and plug the ground stake into the ground. Step 2: Take out the wire collector, remove the counterpoise wires one by one, and insert the banana plug into the base hole. Step 3: Screw the 7MHz induction coil into the upper end of the 50cm rod, and then screw telescopic antenna into the 7MHz induction coil.
The coil is only required for 7MHz. When using other frequencies, please remove the coil. Step 4: Pull out the telescopic antenna section by section. For example: when using 7MHz, install the 7MHz induction coil between the telescopic antenna and the 50cm rod.
Pull the telescopic antenna upwards section by section until it is pulled to a position near the 7MHz character. Due to the influence of the environment, users need to make some minor adjustments, because the use effect of the lettering is not necessarily the best. When using 14MHz, the 7MHz induction coil can not be installed. Pull out the antenna section by section until it stops near the 14MHz position. 7MHz and 10MHz both need to install the induction coil.
Package Included: - 1 x Base Socket - 1 x Stainless Steel Ground Stake - 1 x 50cm Aluminum Rod - 1 x 5.6m Rod Antenna - 1 x Earth Mat Wire Collector Board - 4 x 3.5m Counterpoise Wire. Usually it costs about 30USD-50USD. If you receive the item that not satisfied or defective, please do not open case and kindly notify us within 30 days.

---