SARK100 1-60MHz HF Antenna Analyzer SWR LCR Meter For Ham Radio Hobbists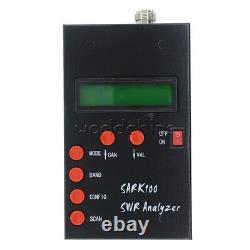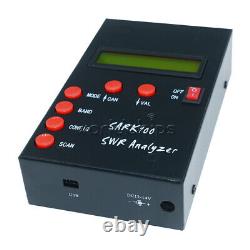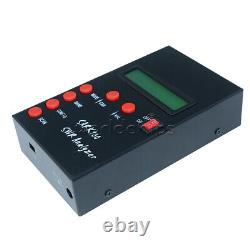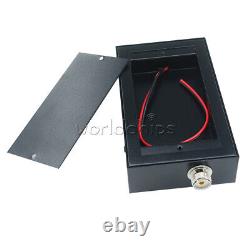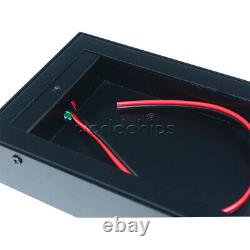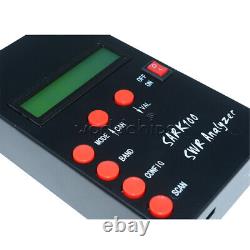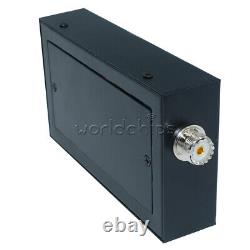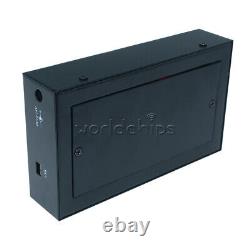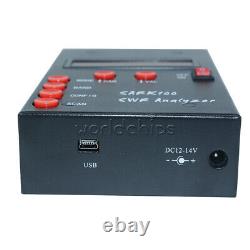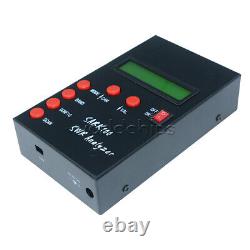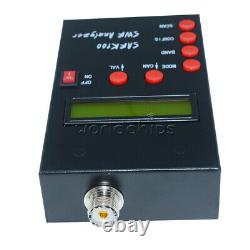 100% Brand New And High Quality. This is a Analyzer for ham hobbists. Frequency Generation & Control: 1 - 60 Mhz.
Spectral Purity: Harmonics down >- TBD dB beyond 60 MHz. Step Size: User configurable increments of 100 Hz, 1 kHz, 10 kHz, and 100 kHz. Usable Measurement Range:SWR: 1.0 to 9.99. RF Output: Adjustable: 2.0 Volts pp (typ). Power supply: Powerd by External: 12 to 15 Volts DC, 500mA. Controls: Pushbuttons (5): "Mode", "Band", "Config", "Scan", "Up", "Down".
External power: 2.1mm Power Jack (center pin positive). Measure antenna electrical parameters: SWR, impedance (resistance + reactance), capacitance, inductance. Adjust antenna tuners and determine loss. Measure coax transmission line SWR, length, velocity factor, approximate Q.
And loss, resonant frequency, and impedance. Measure and determine optimum settings for tuning stubs: SWR, approximate. Q, resonant frequency, bandwidth, impedance. Determine characteristic impedance of transmission line.
Measure magnetic loop resonance and SWR. Mode: selects operation mode: impedance(default), complex impedance, capacitance, and inducatance. BAND: select band from any of the available bands: 160M to 6M. CONFIG: Provides menu for configurations and extended functions: PC Link, step size setting, suspend timeout setting, calibration, and software upgrade.
SCAN: pressing this control initiates a scan of frequencies of the selected BAND. Scan exits to impedance mode showing the 2:1 bandwidth and the resonant point o the antenna. CAN(up): increase frequency and used to cancel operation for CONFIG menu. VAL(down): decrease frequency and used to validate operation for CONFIG menu. 1 x SARK100 1-60MHz HF Radio Antenna Analyzer. Please Make sure it's 100% right. Please leave note for your special request e. But the items must be back in factory condition.
If is item is defective in 12 months, you can return it to us. We will send you a new replacement after receiving the defective item.

---