Stranded Bare Copper Wire Square/loop Antenna 180ft/45 Ft Legs Awg 12/6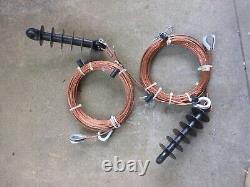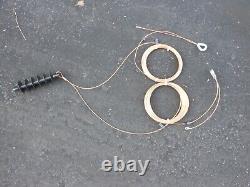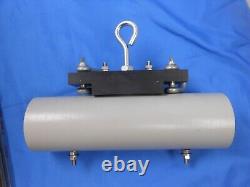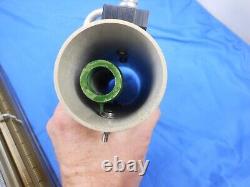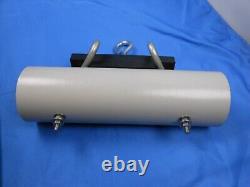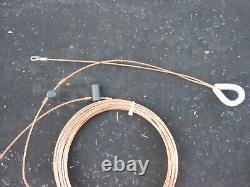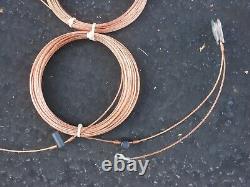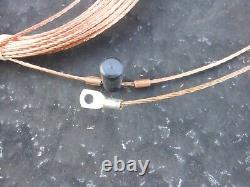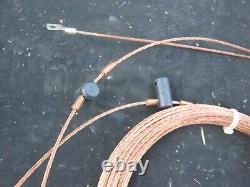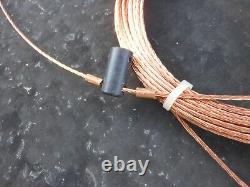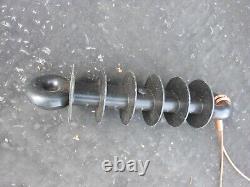 SET OF 2 STRANDED BARE COPPER WIRE ANTENNAS. TO MAKE A SQUARE/DIAMOND/LOOP ANTENNA. 90 FEET WITH ANCHORS AT THE ENDS AND AN INSULATOR FOR ANCHORING AT THE MIDDLE 45 FEET. TWO SOLDERED RING WASHERS ARE AT EACH END JUST BEFORE THE ANCHORS FOR CONNECTIONS.
AWG 12/ 6 STRAND BARE COPPER. CONNECTING TIE BLOCK WITH ANCHOR HAS A HIGH POWER 815 OHM(MEASURED) CERAMIC RESISTOR. TOTAL COMBINED COPPER LENGTH APPROX. 45 FEET PER LEG SQUARE OR DIAMOND / LOOP ANTENNA.
NO DOCUMENTS OR SPECFICATIONS ON THESE WIRES. THIS IS FROM THE LAB OF AN AVIONICS ENGINEER WHICH HAD A VARIETY OF RADIOS AND ANTENNAS.
PLEASE SEE PHOTOS FOR DETAILS OF ITEM.

---