Trade Hub- Ground Plane Antenna Vhf Frequency 136-174 Mhz 6dbi Gain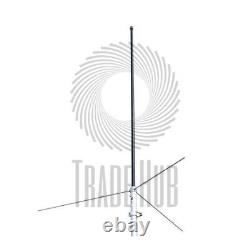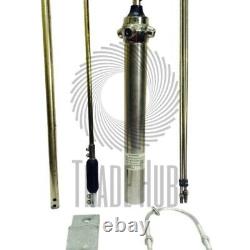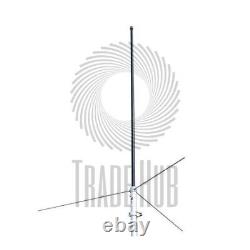 GP antenna for VHF frequency band from 136-174 MHz. These GP antennas are designed to operate as per required frequency bands i. The TH-GPANT6DBI ground plane antennas are made up of high quality material for long lasting use in analogue and digital communication systems. The mounting arrangement of ground plane antenna permits easy installation. Frequency Band 136-174 MHz Bandwidth 10 MHz Gain 6 dBd Polarization Vertical Radiation pattern Omni-Directional Horizontal Beam-width 360° VSWR?
1.5:1 Impedance 50 ohm Maximum Input Power 100 watt Lightning Protection Direct Ground.

---